Schaeffler and Flender develop an innovative "SMART Box", a reusable transport box for large bearings

The modular design of the box provides better handling and requires less space

The "SMART Box" offers an innovative solution to protect the environment and the climate
Schaeffler automotive and industrial supplier and Flender drive manufacturer have teamed up to create a new, innovative and environmentally friendly, reusable packaging system. The so-called "SMART Box" (Schaeffler Modular Adaptable Returnable Transport Box) replaces the previous disposable transport boxes.
It is currently used in several locations in the industrial department for bearings with an outer diameter of 350-750 mm. The two companies together make a significant contribution to conserving resources and avoiding waste.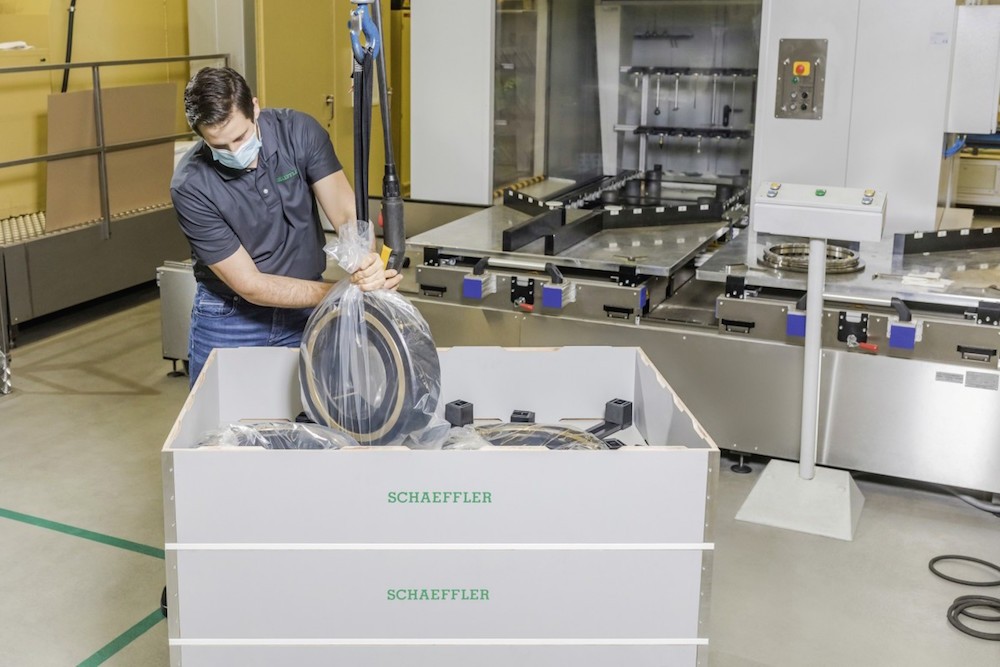 Read more about this innovative solution from the article of bearing-news.com HERE!