Specially designed for the food industry, bearings consist of white PBT plastic housing and stainless steel self-aligning Y bearings. Plastic bearing housings prevent a smooth surface from sticking to dirt (dust, mold and bacterial).
They are filled with food lubrication

Units are also available in bearing housing (P) and 2 or 4-point housing (F)

Resistant to chemicals and rust

The cap is also available in an open and closed design for more effective protection

Temperature range from -20 ° C to 110 ° C



Applications:
food industry

pharmaceutical industry

chemical industry
in places where water and / or chemical cleaning is carried out on a regular basis

Search the webshop: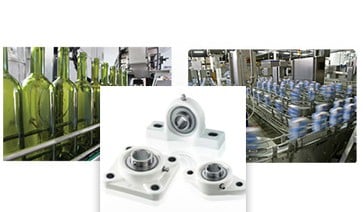 Az élelmiszeripari csapágyegységeket megrendelheted webáruházunkban, vagy keresd szakértő kollégáinkat!