Liebherr-Components Biberach GmbH has manufactured the bearings for the world's largest tunnel boring machine, opening a new dimension in tunnel boring.
As the world's population grows, there will be a growing demand for public utilities in growing cities and for the development of the machinery and equipment needed to do so, with the greatest possible carrying capacity and longevity. The Shanghai Sewer Engineering (STEC) has created the largest tunnel boring machine (TMB), for which Liebherr manufactures the bearing. But in this case, it's not as easy a task as it seems. The largest bearing has a diameter of 8 meters and a weight of not less than 44 tons. This bearing is the largest Liebherr has ever manufactured.
Used in the drill bit of the TBM, it helps drill a tunnel that matches the height of a six-story building. This is possible thanks to the double row rollers in the bearing track, the extremely precise internal gear and the 20 gears which drive the bearing on the inner ring.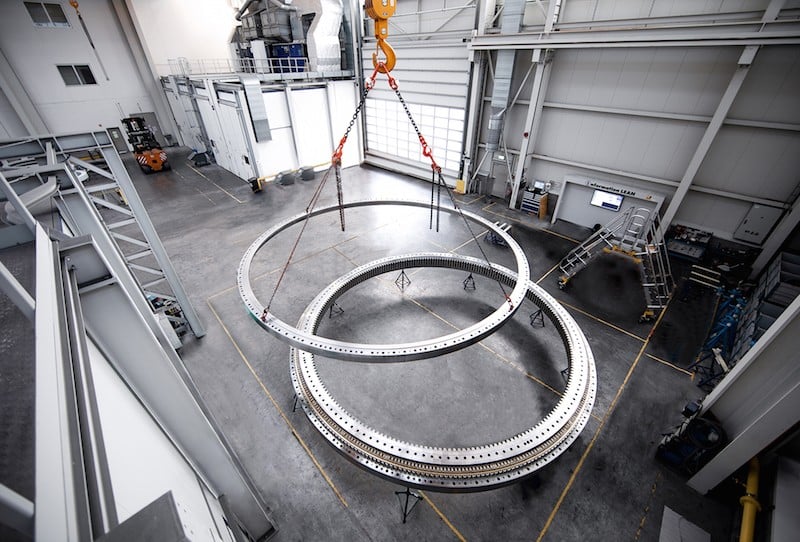 Source of the picture: bearing-news.com
The 7.3-meter lift bearing was also manufactured by Liebherr and weighed 5.7 tons. This is located behind the drill bit and ensures that the precast concrete elements are positioned around the wall during tunnel construction. The primary function of the concrete elements is to secure the tunnel. In the second step, these concrete elements support the TBM as it progresses. These elements take a heavy load when moving the structure.
Foshan and southern China are connected by a 15.5-meter-diameter tunnel in which vehicles can travel on three lanes, providing employment and freight. Rapidly developing cities are inventing newer and newer solutions to make connections as fast and modern as possible, which at the same time promotes faster economic development.
Liebherr-Components Biberach GmbH has already worked with the Chinese sewer engineering on a number of projects and more revolutionary projects are likely to be carried out in the future.
Source: bearing-news.com