Last week we wrote about spherical roller bearings with seal.
The NTN-SNR spherical roller bearings are so versatile that their design, due to their different cages stucture, are in place in a number of special applications, where it is mainly intended to withstand high radial loads and longevity.
The sphercial roller bearings avalilable between 25 mm and 1800 mm hole diameter, and several cage structure. So, you can choose the more suitable type for application considering to load, speed and size too.-
Application fields:
 paper industry
mines, quarries and cement production
steel industry
transport
wind turbines
steel industry
transport
wind turbines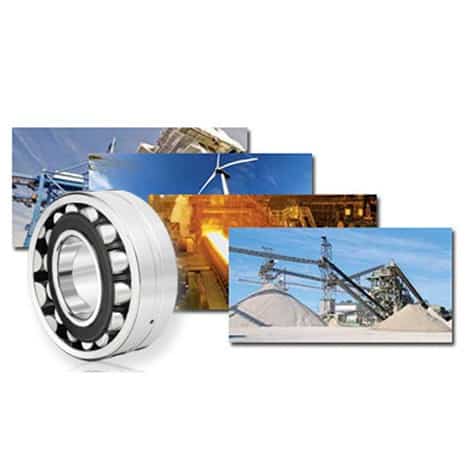 ---
Spherical roller bearings cage structure:
EA seria/standard application
Reduced wear and friction
Optimal lubrication and high speed
Due to the cage structure the precise driving roller
Operating temperature: between -60°C and +200°C
---
EM seria/hars application environments
Long life, also can withstand increase
Reduced friction
Operating temperature: above 200°C
---
EF800 seria/high-vibration application
Resistant to vibration
The head of the axial rollers provide collars, therefore resistant to shock loads
---
EG15 seria/general application
Accurate driving rollers
Silent running
Resistant to corrosion
Operating temperature: max. 150°C
---
The NTN-SNR spherical roller bearings you can buy in our webshop, for more information plesae contact our expert staff!